Strategic Cooperation Framework Agreement Signed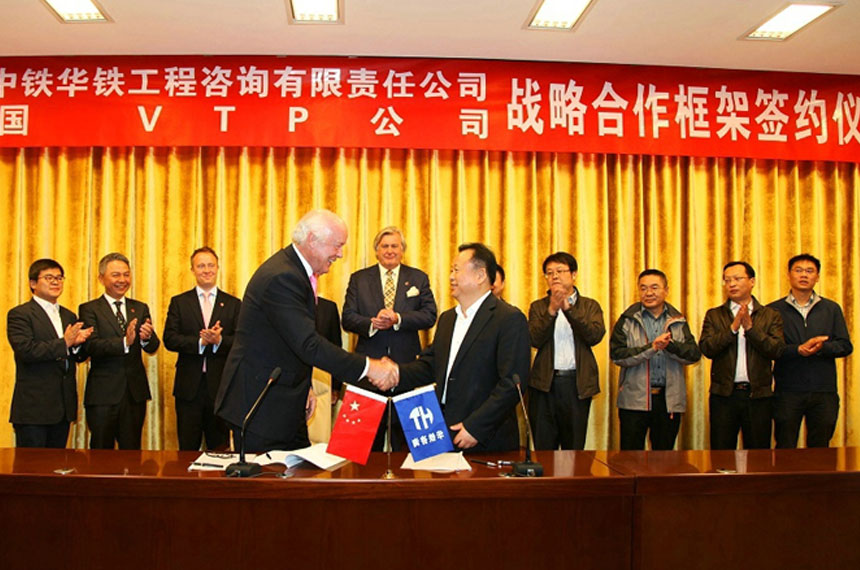 VTP Global has signed a Strategic Cooperation Framework Agreement with CREC Huatie Engineering Consulting, the wholly-owned subsidiary of China Railway Group (www.crecg.com), ranked the largest contractor in the world in 2015*.
Both parties have agreed to pursue VTP land and investment opportunities and to combine VTP Global's expertise in entertainment design, delivery, safety and operations, with CREC's significant experience in project evaluation, construction techniques, project management and full engineering disciplines.
More photos of the signing ceremony can be seen on CREC website using this link.
In conjunction with key investor groups both companies will focus on Tier 1 and major Tier 2 cities in mainland China, with initial projects in Wuhan, Tianjin, Shenzhen etc.
Detailed project and funding announcements will be made in the next 3 months.
*Source ENR Top 250 Global Contractors 2015